Russia tells Germany there will be a third round of talks with Ukraine this weekend – CNN
7 hr 27 min ago
Russia tells Germany there will be a third round of talks with Ukraine this weekend
From CN's Nadine Schmidt
Russian President Vladimir Putin told German Chancellor Olaf Scholz that a third round of talks between Russia and Ukraine has been scheduled for this weekend, according to a readout from Germany's chancellery following a telephone call between the two heads of state on Friday.
The second round of talks held Thursday didn't deliver any results that Ukraine needed, a Ukrainian negotiator said after the talks ended. However, humanitarian corridors for civilians were agreed on during that round of talks.
"Unfortunately, the results Ukraine needs are not yet achieved. There is a solution only for the organization of humanitarian corridors," senior Ukrainian official Mykhailo Podolyak said in a tweet.
7 hr 31 min ago
Videos show large explosion in western outskirts of Kyiv
From Tim Lister in Kyiv and Katie Polglase
Social media videos Friday afternoon showed the aftermath of what was likely a missile strike against the Chaika area in western Kyiv. The strike caused considerable damage to multi-story buildings in the area, according to videos geolocated by CNN.
According to map databases, the building that appears to have been most impacted by the blast is a business center. It is surrounded by open land.
The explosion reverberated across the city. 
There is no news of possible casualties.
7 hr 29 min ago
At a ceremony for a new ferry, Putin details phone call with Belarusian leader and mentions Baltic Sea access
From CNN's Vasco Cotovio and Nathan Hodge in Moscow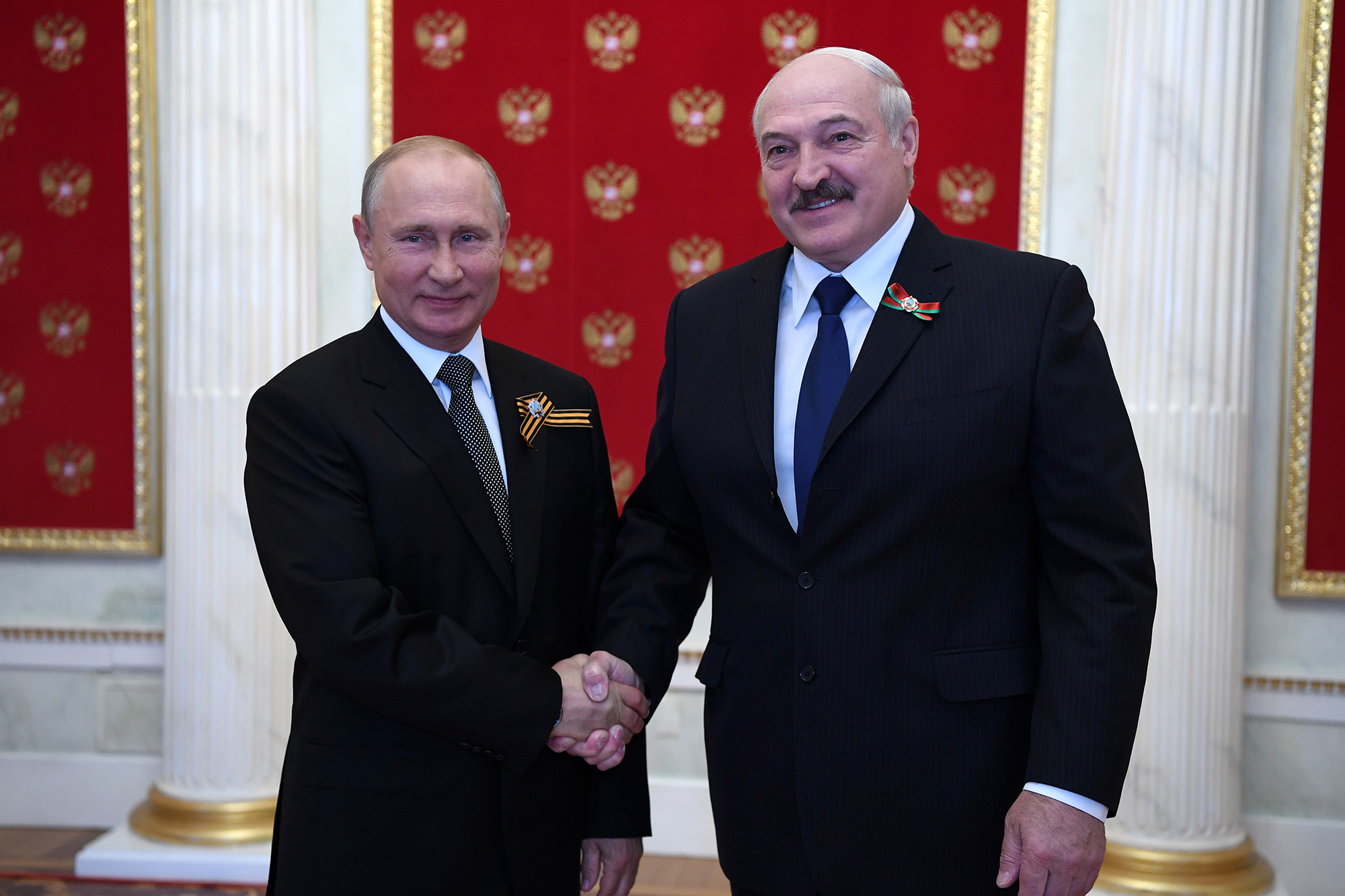 Russian President Vladimir Putin said he discussed Belarus' interest in having access to the Baltic Sea in a phone call with his Belarusian counterpart Alexander Lukashenko.
"Just today we talked with the President of Belarus on this matter. Our Belarusian friends are interested in being present in the Baltic, interested in developing their own port facilities. You know that I also support it," Putin said during a ceremony for a new Russian ferry, which he attended virtually. 
Belarus is a landlocked country, so it is unclear what practical steps Putin and Russia could take to provide access to the Baltic Sea. However, Russia has customs union with Belarus and shares a long common border. 
NATO's Baltic members — Estonia, Latvia and Lithuania — are among those most concerned about Russia's invasion of Ukraine. 
This week, a Ukrainian government official told CNN that Ukrainian intelligence indicates Belarusian "readiness to maybe participate directly" in the invasion.
So far, however, US officials have not seen Belarusian troops "being readied to move into Ukraine" or "that they are moving or are in Ukraine," a senior US defense official said Monday, adding that the forces inside Ukraine are Russian.
The White House on Wednesday detailed a new slate of economic measures levied against Russia and Belarus, condemning Belarus for "enabling Putin's invasion of Ukraine."
"I've asked you to provide all possible assistance. This applies to various places, points, structures where our Belarusian friends could fulfill these options. I won't go into details now, you know about them," Putin also said during his remarks. "They are important not only for Belarus, but also for us because this is the development of our infrastructure, an increase in cargo transportation on our coast, for our country. Accordingly, the benefits of Belarus will extend to the Russian economy. We are also interested in this, so I ask you to support all these initiatives."
A province of Russia, Kaliningrad, is situated between Poland and Lithuania along the Baltic Sea coast.
7 hr 33 min ago
Microsoft halts sales and services in Russia
From CNN's Brian Fung
Microsoft said Friday it will suspend "all new sales of Microsoft products and services in Russia."
In an online post, Microsoft President Brad Smith wrote that the company is also "stopping many aspects of our business in Russia in compliance with governmental sanctions decisions."
It was not immediately clear if the suspension of sales was a direct result of sanctions compliance. Microsoft didn't immediately respond to a request for comment. 
The company added that it also continues to offer cybersecurity assistance to Ukraine and "most recently" helped to defend the country against a cyberattack targeting a "major Ukrainian broadcaster." 
Microsoft's cybersecurity team has helped respond to cyberattacks targeting "more than 20 Ukrainian government, IT and financial sector organizations," Smith wrote.
7 hr 44 min ago
EU Commission suspends science and research programs with Russia
From CNN's Sharon Braithwaite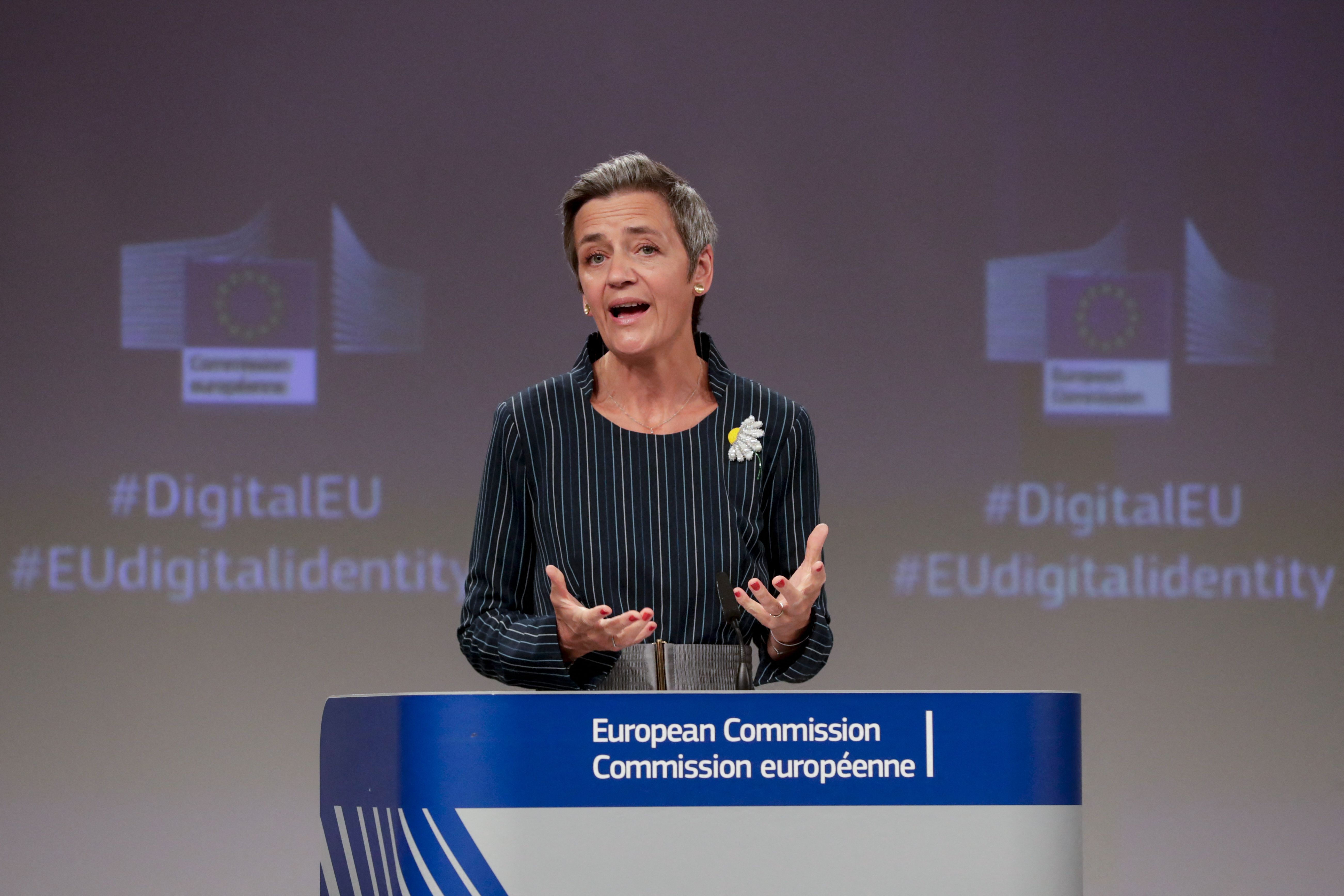 The European Commission has suspended cooperation with Russian entities in research, science and innovation, following Russia's invasion of Ukraine, the commission said Friday in a statement. 
It is also suspending payments to Russian entities under existing contracts and "will not conclude any new contracts nor any new agreements" with Russian organizations. 
"EU research cooperation is based on the respect for the freedoms and rights that underpin excellence and innovation. Russia's heinous military aggression against Ukraine is an attack against those same values. It is therefore time to put an end to our research cooperation with Russia," said Margrethe Vestager, executive vice president for a Europe fit for the Digital Age. 
The assessment of the situation as it regards to Belarus is ongoing, the commission added.
8 hr 23 min ago
Russia is using cluster bombs in Ukraine, head of NATO says
From CNN's Martin Goillandeau and Lindsay Isaac in London
Russia has used cluster bombs, widely banned artillery in Ukraine, NATO Secretary General Jens Stoltenberg said Friday.
"We have seen the use of cluster bombs and we have seen reports of use of other types of weapons which would be in violation of international law," Stoltenberg told reporters in Brussels on Friday. 
Stoltenberg added that NATO and its allies were "collecting information and monitoring very closely what is going on in Ukraine." 
"I also welcome the decision by the International Criminal Court to open the investigation to this because we have to make sure that President Putin, the president of Belarus are held accountable for what they do," he said.
"This is brutality. This is inhumane. This is violating international law," Stoltenberg said.
Cluster bombs — which not only deliver an initial explosion on impact but also contain multiple smaller bombs that spread over a wide area — are largely condemned by the international community due to the risk of civilian casualties when they're used in populated areas.
US President Joe Biden's envoy to the United Nations has accused Russia of preparing to use banned weapons, including "cluster munitions and vacuum bombs," in Ukraine. And she issued a stark warning to invading Russian soldiers. 
"Your leaders are lying to you. Do not commit war crimes," US Ambassador to the UN Linda Thomas-Greenfield said during remarks to an emergency session of the General Assembly on Wednesday.
CNN teams in Ukraine have also spotted Russian thermobaric "vacuum bombs" launchers this past week.
You can read more about cluster bombs and the International Criminal Court's investigation into possible war crimes here.
8 hr 39 min ago
UN Security Council will hold emergency meeting following attack on Ukrainian nuclear plant
From CNN's Richard Roth
Following the attack on a nuclear plant in Ukraine by Russian troops, the United Nations Security Council will hold an emergency meeting at 11:30 a.m. ET Friday in New York, according to three UN diplomats. 
Russian troops have occupied the Zaporizhzhia nuclear power plant — the largest in Europe — where a fire that had threatened potential disaster was extinguished in the early hours of Friday morning, according to Ukraine's nuclear regulator.
It will be an open meeting with speeches including from an International Atomic Energy Agency official and a UN official.
British Prime Minister Boris Johnson and the UK foreign secretary had said they wanted to have an emergency meeting following the attack.
8 hr 43 min ago
No-fly zone over Ukraine not being considered by NATO, Stoltenberg says
From CNN's Martin Goillandeau and Lindsay Isaac in London
NATO's chief said Friday that a no-fly zone over Ukraine is not an option being considered by the alliance.
"We've agreed that we should not have NATO planes operating over Ukrainian airspace or NATO troops on Ukrainian territory," Secretary General Jens Stoltenberg said at a news conference in Brussels. 
He warned that the days to come in Ukraine "are likely to be worse" with "more deaths, more suffering and more destruction," and appealed for dialogue.
NATO is not seeking a war with Russia, Stoltenberg emphasized.
"Ministers agreed that NATO's relationship with Russia has fundamentally changed for the long term. But we remain committed to keeping channels for diplomacy and deconfliction open to avoid any fundamental escalation, misunderstanding or miscalculation," he said.
This week, NATO deployed the NATO Response Force for the first time and has "130 jets at high alert and over 200 ships from the high north to the Mediterranean" to reinforce NATO's defensive posture in the eastern part of the alliance. Stoltenberg pledged that the alliance will "continue to do what it takes to protect and defend every inch of NATO territory."
"President Putin has failed to divide us. NATO's more united more determined and stronger than ever," Stoltenberg said.
More background: Ukrainian President Volodymyr Zelensky has been calling for NATO and Western allies to enforce a no-fly zone over Ukraine amid Russia's ongoing invasion and aerial bombardment of its cities.
European Council President Charles Michel said on Thursday that enforcing a no-fly zone over Ukraine is a NATO decision, but that it would be "one step too far" with a "real risk of escalation and a real risk of a possible third international war." 
The United States has said that it will not put US troops in the air to create a no-fly zone in Ukraine, according to the US ambassador to the United Nations.
8 hr 47 min ago
Google suspends all advertising in Russia
From CNN's Brian Fung
Google has suspended all advertising in Russia, the company confirmed to CNN Friday. 
"In light of the extraordinary circumstances, we're pausing Google ads in Russia," the company said in a statement. "The situation is evolving quickly, and we will continue to share updates when appropriate."
The decision covers all Google's ad surfaces in Russia, including Google display advertising, YouTube and search, the company said. 
Google's decision was first reported late Thursday by Reuters.
The move follows a similar decision by Twitter last week to suspend advertising in both Russia and Ukraine.
It is unclear whether Meta, Facebook's parent, also intends to suspend advertising in Russia. The company didn't immediately respond to a request for comment. 
Google and Meta had both already taken steps to prevent Russian state media from running ads on their respective platforms.