After Venkaiah Naidu, Twitter Removes Verified Blue Badge From Mohan Bhagwat's Handle – India.com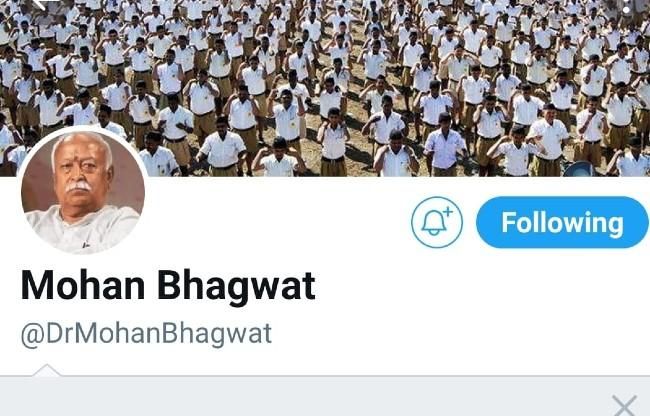 New Delhi: Twitter has now removed the verified blue badge from the handle of Rashtriya Swayamsevak Sangh (RSS) chief Mohan Bhagwat. Earlier in the day, the Micro-blogging site had removed the blue tick from the personal handle of vice president M Venkaiah Naidu.  It was later restored after a few hours. Also Read – Can India Suspend Twitter Like Nigeria if It Fails to Comply With New IT rules? EXPLAINED
The blue verified badge was removed from the Vice President of India's personal Twitter handle over inactivity, although several twitterers have put screenshots of handles that continue to have blue tick despite being inactive for over a year. "The personal account of Venkaiah Naidu was inactive for six months and the blue badge has gone," said an official from Vice President. Also Read – Twitter Removes Blue Tick From Accounts of Mohan Bhagwat, Other RSS Functionaries; Restores Later
The last tweet posted from the personal handle was on July 23 last year. The Vice President uses the official Twitter handle to send out tweets. Also Read – India's Koo Plans Social Media Opening in Nigeria After Country Suspends Twitter Indefinitely
Meanwhile, BJP Mumbai spokesperson Suresh Nakhua questioned Twitter on removing the blue badge from the Vice President's Twitter handle and termed it an 'assault on the Constitution of India'.
"Why did @Twitter @TwitterIndia remove Blue tick from the handle of Vice President of India Shri @MVenkaiahNaidu ji ? This is assault of Constitution of India," tweeted Nakhua today.
According to Twitter, the blue verified badge on Twitter lets people know that an account of public interest is authentic. To receive the blue badge, your account must be authentic, notable, and active.
It aims to encourage and maintain trust between users on the platform by confirming the identity of an account with Twitter in order to be verified.
For breaking news and live news updates, like us on Facebook or follow us on Twitter and Instagram. Read more on Latest India News on India.com.
Published Date: June 5, 2021 12:07 PM IST
|
Updated Date: June 5, 2021 12:48 PM IST